Aunexum Precious Metals Group
Case study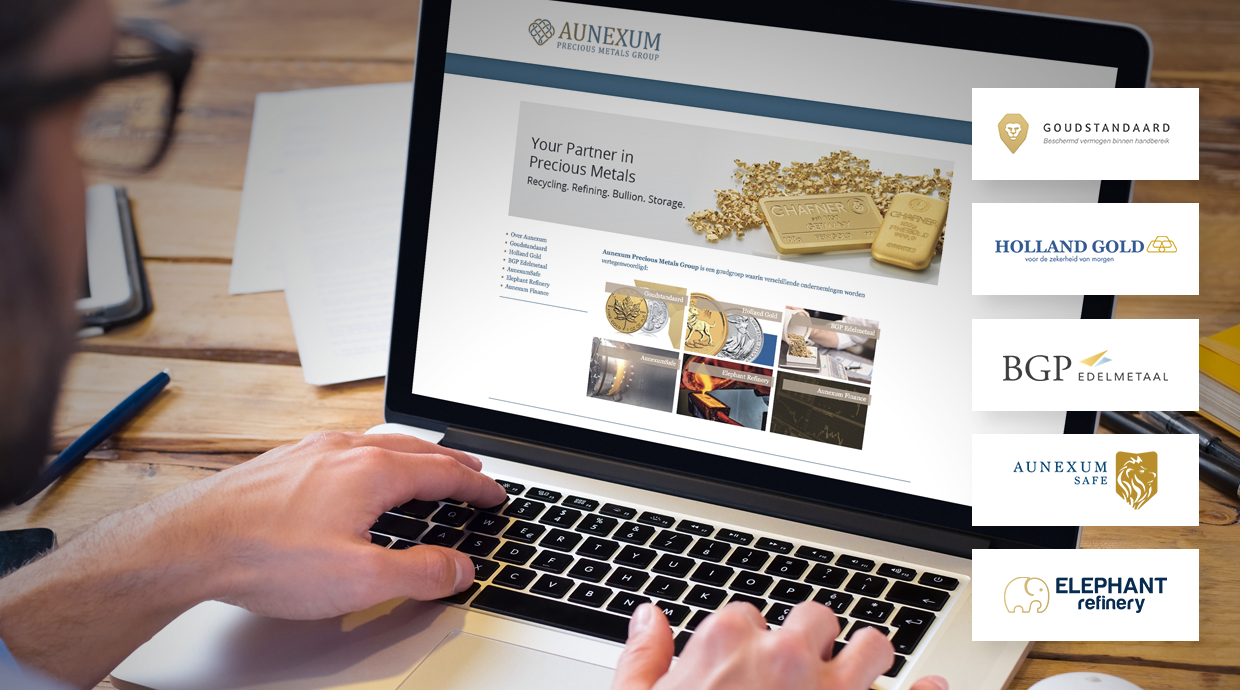 Since 2017, we have been developing and maintaining a number of internal administrative packages for the Aunexum Precious Metals Group and its subsidiaries. Thanks to our customization, they have been able to optimize their processes and continue to grow. And how! As of 2019, the maintenance and further development of their web shops has been added to services provided by Lev IT.
In principle, it concerned a total of four online programs for the various subsidiaries of the Aunexum Precious Metals Group. These different administrative packages were originally developed by another party, but after years of slow progress the Aunexum Precious Metals Group decided to transfer development to Lev IT. We have modernized the existing code and now deliver a new version of the desired new functionality every month. There is weekly consultation with Aunexum Precious Metals Group to make sure that progress of the desired developments is clear to everyone. In addition to the management of both parties, developers and the system administrator also participate in this consultation.
These administrative CRM and billing systems are developed in PHP. The web shops run on Magento. The systems are maintained by a small team of PHP developers, a direct manager and a system administrator. These team members are also used for other projects. By sharing team members with other projects, continuity is guaranteed and we can always scale up quickly when necessary.
PRICING
Tailored made software doesn't have to be expensive
Having our main delivery unit in Ukraine we offer very good value for money. The country is famous for its very well educated workforce while many people call it "IT forge of frames". That allows us to provide programming services of exceptional quality with reasonable price - standard PHP or Wordpress developer costs only 30 Euro per hour, iOS/Android application developer could be offered for 45 Euro, Senior and managerial positions are 95 Euro per hour. The last but not least is that when dealing with us you receive the commercial contract instead of employment agreement which gives you number of legal and tax advantages. Want to learn more ? Just contact us and describe your needs.